USE THE AUTHENTIC STONE STOVE MADE IN SPAIN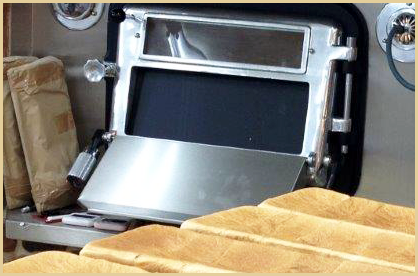 We provide breads made with a stone stove from Spain.
Bread baked in a stone stove is more flavorable, tastes get richer, the bread is softer and tastes lasts longer than a bread baked in an oven.
Some are baked a long time with low heat, others are baked for a short time with high heat. By controlling baking time and the condition of the stove, we can bring out the maximun flavor and good features and type of bread.
TASTY BREAD ARE TASTIER! TAKING INGREDIENTS AND RECIPES SERIOUSLY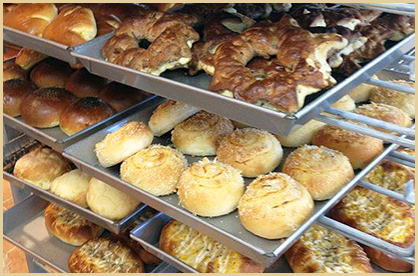 We are taking ingredients and recipes seriously.
We are providing our breads that our local people like.
ex: Curry Bread - Beef from "Tan tan tei" from Ishigaki Island, Long sausage - Our special offer to "Meijiya" Ham Factory, Cream Bread - the cream made by expencive and nutritious eggs.
PROVIDING COFFEE FOR FREE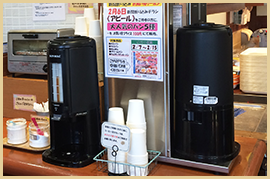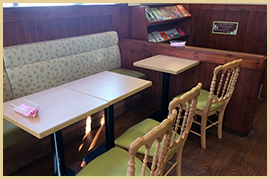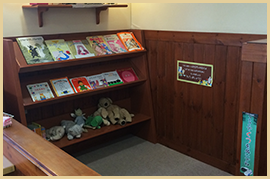 We have an eating area in our shop, and you can drink coffee there after you buy our bread! (One cup of coffee per person)
You can enjoy eating our freshly baked bread with coffee there.
If you come here with your kids, there is a space for kids so they can stay safely here.

Shops Info.
Fukutsu Shop
5-10-12 Chuou Fukutsu City Fukuoka Pref.
TEL. 0940-35-8088
Mizumaki Shop
2-42 Chuou Mizumaki City Ongagun Fukuoka Pref.
TEL. 093-203-3535